Hello! I'm glad you find this page! I understand the feeling when you want to design something that you have a vision of, and you want to be able to bring it to reality or draw it on fashion figures but you don't know how! It's frustrated! I had been there before but I, eventually , attended a fashion school and I had an opportunity to learn many fabulous drawing skills from my professors. However, to draw fashion figures from scratch or free-hand can take a lot of time to learn and practice.
So, with that understanding in mind, I decided to produce the products that will help you out. You can get these downloadable products from my shop and you can start to do fashion drawing instantly! Let me introduce each product to you.
I published my first book "The Art of Figure Templates: Shortcut to Fashion Drawing" in June of 2021. The objective of this book is to help any beginners who have no background in Fashion Design nor expertise in drawing able to draw fashion figures successfully in a short period of time using the figure templates from the book.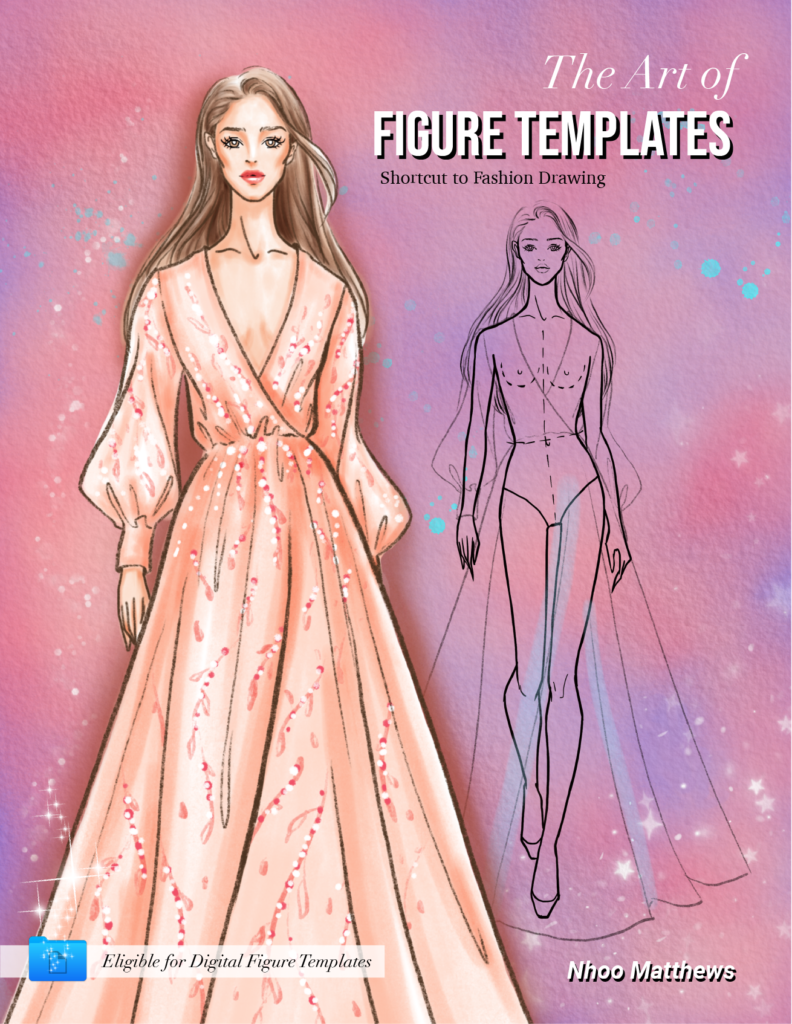 The lessons inside this book include how to read fashion figure poses and dress garments on figure properly, how to draw faces, hair, make up, skin coloring technique with marker colors and much more that will help you utilize the templates successfully. See more details here. If you decide to buy the eBook version, you can print the templates and use them instantly.
The paperback version can be ordered on Amazon.com and Amazon worldwide. You can send an email to request the printable templates after you purchased the paperback version. Instruction is inside the book.
Here is the most popular fashion sketchbook from my Sketchbooks Collection on Amazon.com! If you are looking for an item to use for fashion drawing in general, I recommend the "Fashion Portfolio Sketchbook: 10 Head Fashion Figure Templates." You can order the physical sketchbook on Amazon. If you want a printable version, please find it in my shop.
What is a 10 head fashion figure? 10 Head is a proportion we use in fashion school to draw fashion figures. It's the most common proportion among fashion schools (in The U.S. and Europe anyway). The model figure appears to be taller and skinnier than a normal human body. However, it works great for fashion drawing.
This figure proportion is now considered to be misleading to the sensitive group such as teenagers to be exposed to such an unrealistic appearance, and that may cause an unhealthy behavior. Please be mindful about this matter.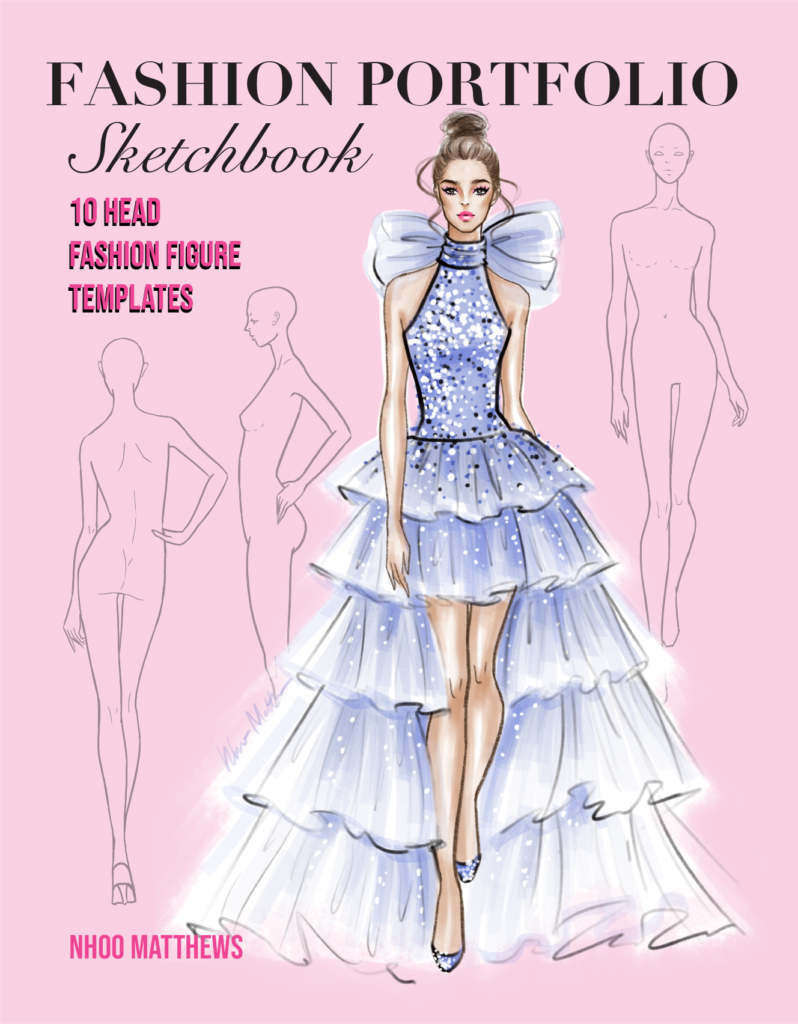 Digital Fashion Illustration
If you have an iPad or consider to have one, I recommend you to download the most popular drawing app "Procreate". It costs about $10. To draw in Procreate, there are endless amount of tools that help you succeed your fashion illustration. Procreate brushes are items that come with the application. You can also purchase additional brushes from various marketplaces to use with your projects as well.
I made a tutorial for you learn how to draw fashion illustration with Procreate. This video is a long version but you can view a shorter version on my Youtube channel. If you already have Procreate, you can follow along with this tutorial. The brush set used in this tutorial is "Mini Fashion Artbox". You can purchase it in my shop here, or on Etsy shop.
There are many artists on Youtube created free tutorials using the Procreate. You can search for those videos. For me, I have decided to create exclusive tutorials specialized in Procreate Fashion Illustration on my Patreon Channel. You can support me there with a monthly subscription start as low as $10.00 per month to gain an excess to all of my tutorials. You can choose the tier that gains monthly rewards as well.