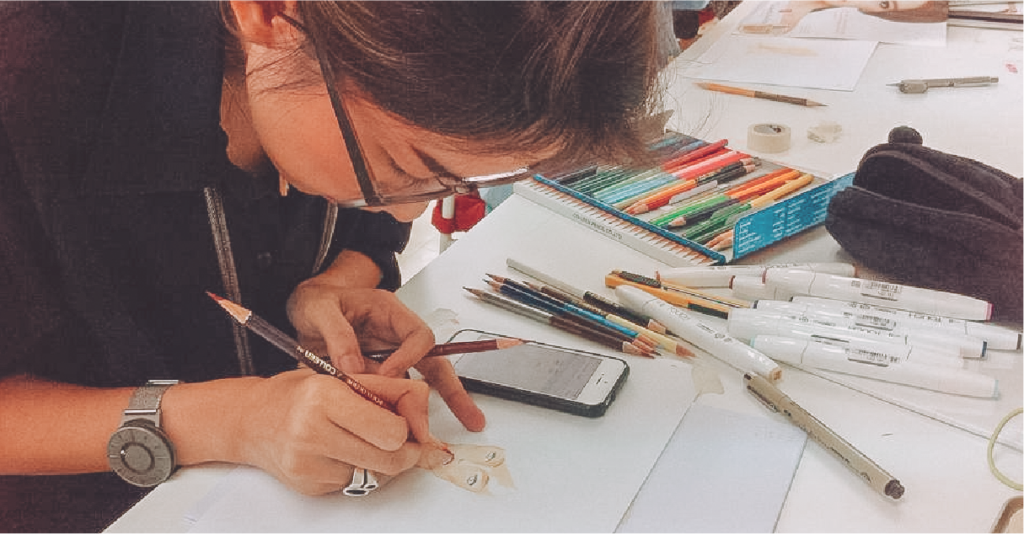 Q: Do you have an online course?
A: At the moment, I don't have any online course just yet. However, I have an online tutoring channel on Patreon. You can subscribe my channel and learn Procreate fashion illustration with me. The fee to access starts from $8.00 per month. You can try it for a month and if you are happy, please stay longer!
Q: Any advice for the people who are interested to learn Fashion Design or Illustration?
A: I write my blog once a month. I will write about this topic in my blog. However, I recommend that you check Learn page on this website. I have recommendation on how to learn fashion drawing with my books and my Youtube tutorial.
Q: How to buy your fashion figure templates and Procreate brushes?
A: You can find all of my digital downloadable products on my Etsy store. It's an instant download when your payment is confirmed. Create a login and you can check out instantly! If you have any questions about the products or how to download, you can send me a message through the Etsy message box for help.
Q: How to register a Private class with you? And what do you teach in the Private class?
A: I teach the course for beginners "Introduction to Fashion Design." You don't have to have any background in fashion design or drawing. I have a method of training that helps my students to be able to draw fashion figures right away! You can read more about the course in Private Classes.
Q: The Private Class "Introduction to Fashion Design", is this class for me?
A: When I created the curriculum for this course, my goal is to serve the needs to these group of students.
High school students who plan to get themselves ready to apply for a fashion school. They will learn how to draw fashion figures and create a fashion portfolio that represent their own style. They will be able to present the portfolio to any prospective fashion schools.
Business owners who already have fashion business but they had never learned Fashion Design. This course does not only teach you how to draw and design but you will learn how to create a brand concept and a fashion collection. Students will learn how to communicate to the technical/production team, how to measure the body, garments, write a spec sheet and design sheet.
Anyone who want to learn Fashion! This course is a good way to spend your time learning Fashion Design. It's filled with amazing contents and techniques. You will learn so much in a short period of time. This is how to find out your inner fashion sense and bring it to reality.