Hey! I'm super happy to tell you all about my fashion sketchbook collection! I actually published these almost a year ago on Amazon.com and Amazon worldwide. They've been sold to many countries for quite sometimes now. Well, today, I want to show you what they are and how to use them. The fashion sketchbook is a drawing book with fashion templates lightly printed on it. It helps you to draw fashion figures and garments. Many people don't know how to draw fashion figures, and some people would prefer to use fashion figure templates to help when they draw. Even for me, I'm a professional fashion illustrator, however, I'd prefer drawing with figure templates when I design garments. Why? Because, when I design something, I think about how the garment should be on the body. So, when I already have the figure in front of me, I can dress her instantly without having to worry about drawing the body. Make sense?
I published 3 types of sketchbooks templates which are
10 head fashion figure templates
Plus size fashion figure templates
Fashion face templates
Let take a look at how I use the fashion sketchbook in this video tutorial. You can use any art supplies of your choice. In this tutorial, I use marker colors and colored pencils for demonstration.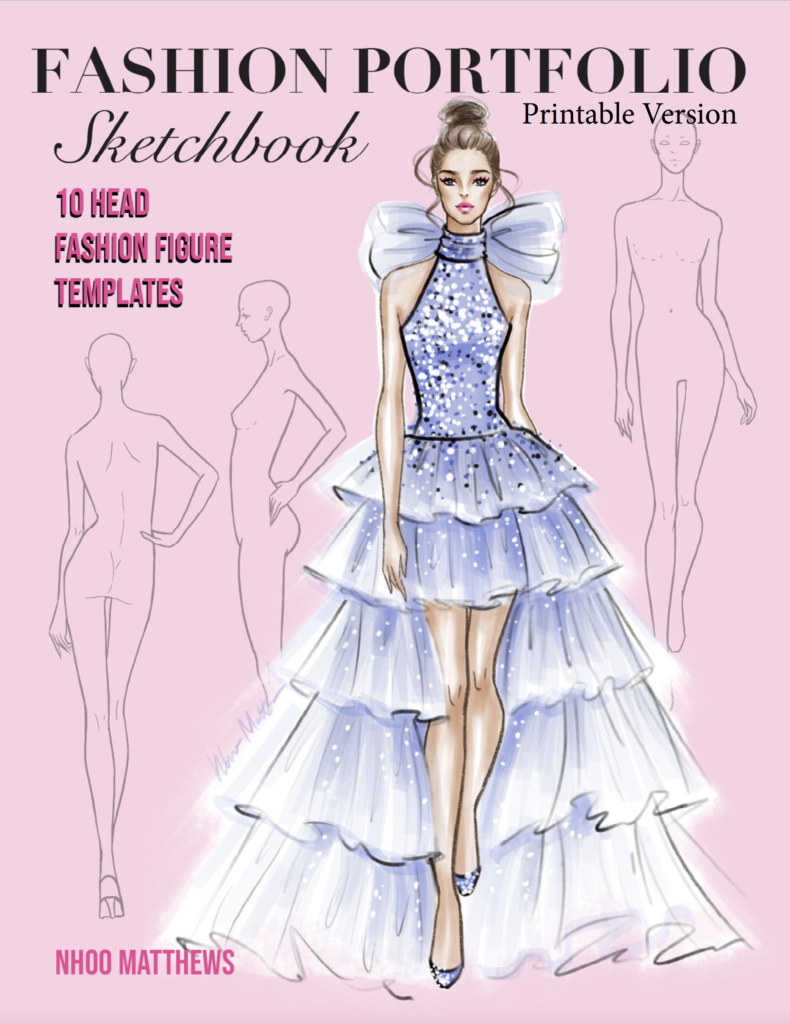 Here is the most popular fashion sketchbook from my Sketchbooks Collection on Amazon.com! If you are looking for an item to use for fashion drawing in general, I recommend the Fashion Portfolio Sketchbook, 10 Head Fashion Figure Templates: 469 Fashionable Figure Templates with 13 Poses in Size 8.5″x 11″.
You can order the physical sketchbook on Amazon. If you want a printable version, please find it in my shop.
What is a 10 head fashion figure? 10 Head is a proportion we use in fashion school to draw fashion figures. It's the most common proportion among fashion schools (in The U.S. and Europe anyway). The model figure appears to be taller and skinnier than a normal human body. However, it works great for fashion drawing.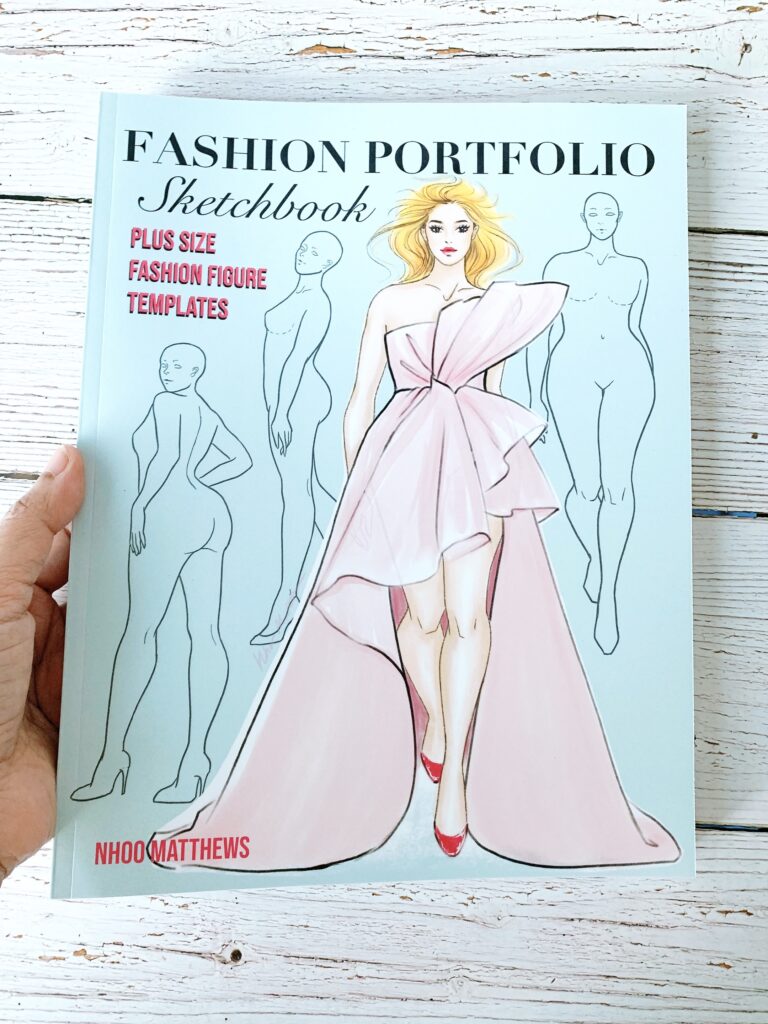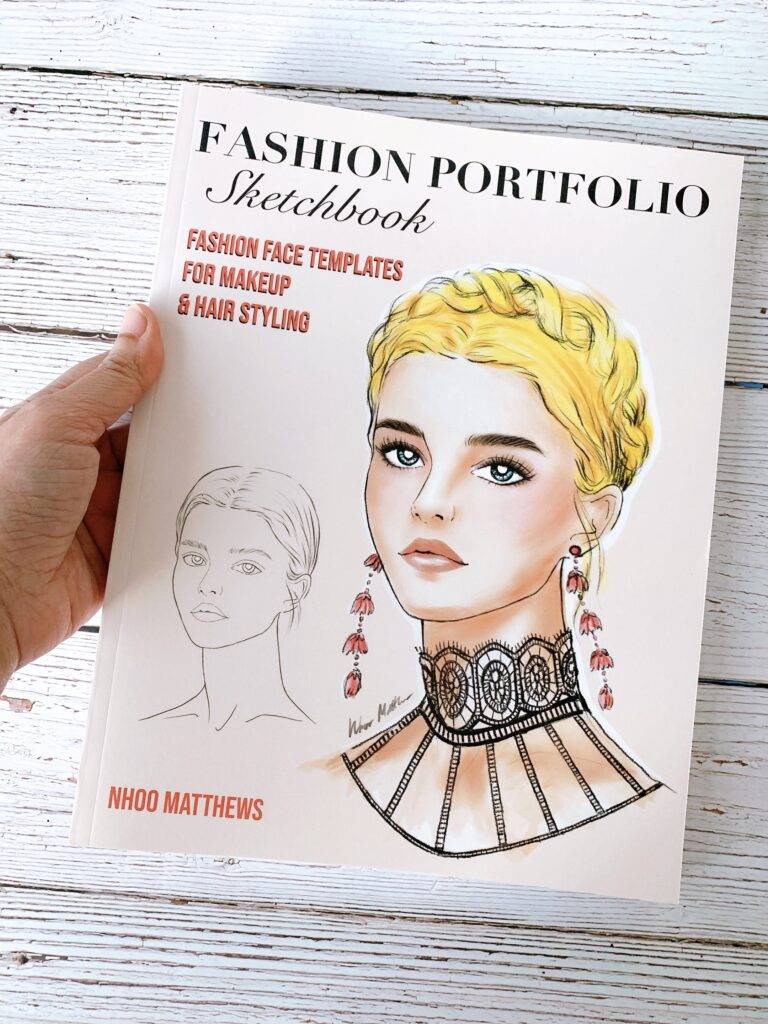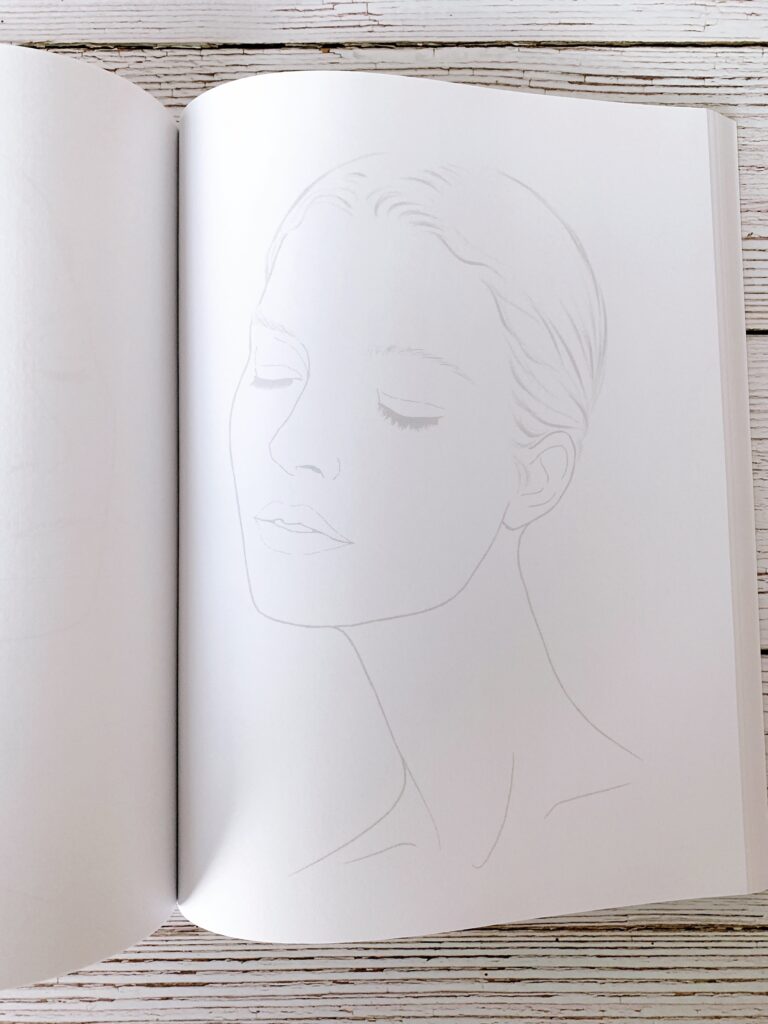 See the video tutorial below for how to use the fashion face template for makeup!